This summer marked a milestone: after a pause due to the pandemic, medical service trips abroad resumed for students pursuing degrees in health care at Pittsburg State University.
Past trips, led by faculty, have taken students majoring in pre-med, pre-physician assistant, and nursing to Mexico, Peru, Romania, and Belize — the country to which this summer's cohort traveled. 
"For many of them, it was their first time to leave the country," said Biology Professor Dan Zurek, pre-med advisor who directed the trip. 
They began preparing last spring, inspired by stories from PSU pre-med alumni who had gone on similar trips as students and as medical professionals following graduation.  
"We learned how to take blood pressure, clinical procedures, and things like medical Spanish," said Taylor Wixson, a junior pre-med major from Pittsburg who is considering becoming an ER doctor. 
"We got to hear from Dr. Peak, one of our professors, and Dr. Bryan, an alum, about their past trips to Belize so we knew what to expect and were prepared," she added. 
The 10-day trip featured several days of clinic work, from about 9 a.m. to 3 p.m. each day, in villages surrounding their home base of St. Ignacio in western Belize.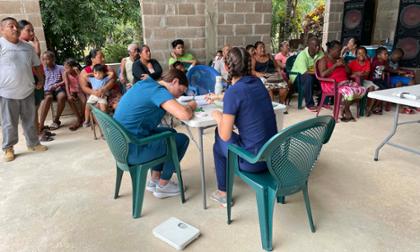 "When we arrived at the clinic each day, there were dozens of people waiting there for us," Wixson said. 
They learned to do patient in-take, including the charting of primary complaints and vitals, under the direction of an experienced doctor from Cuba affiliated with the local non-governmental organization Heart to Heart Belize.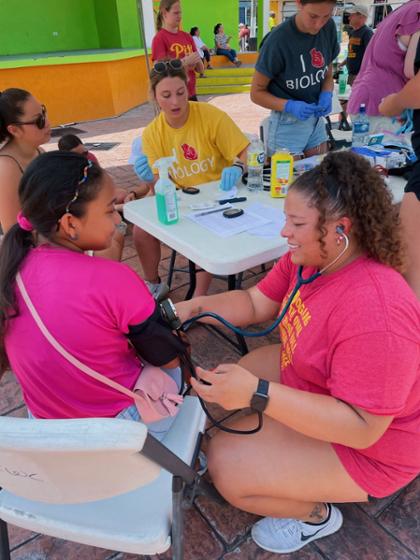 Kaydn Matlock, a junior pre-med major from Pittsburg who might go into orthopedics, said the trip was eye-opening to students who had spent their lives in the U.S. 
"Parents would come to our clinics for vitamins for their children," she said. "They wanted things that here are very basic and we take for granted." 
Wixson said it was the first experience most of them had being surrounded by "so much need." 
"We took care of a very jaundiced middle-aged man in liver failure who didn't do what he needed to do to, health wise, because of the cost and accessibility of medicine," Matlock said.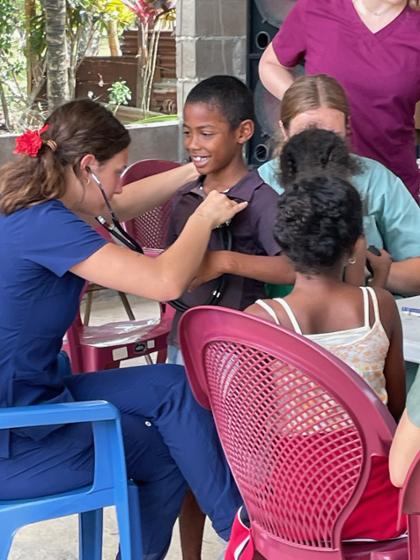 Other students on the trip included Ragan Abernathy, Shelby Aikins, Avery Altman, Morgan Blubaugh, Sydney Hillmer, Madeline Murdock, Jaiden Smith, and Maddie Valencia. 
Zurek said the trip was valuable because it required the students to practice the "old style of medicine that is almost a forgotten art, or medicine that is done without access to our modern technologies and conveniences."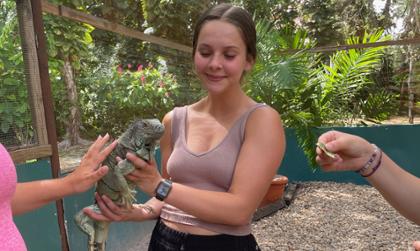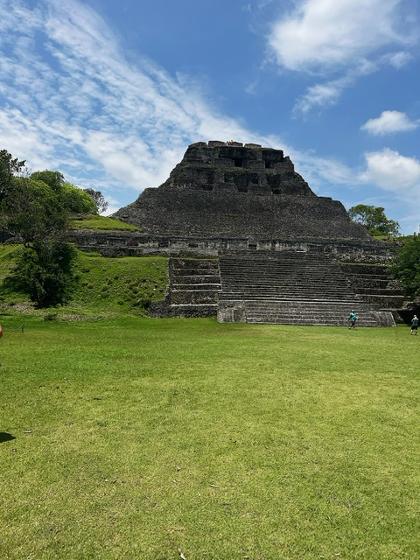 It also was a valuable cultural experience, he noted: The students took time to sight-see at Mayan temples, a coffee farm, a marketplace, a few natural wonders, and Caye Caulker — an island that is a short ferry ride off the coast. And, they had the opportunity to snorkel with tarpon and stingrays. 
Wixson and Matlock encouraged other students majoring in a health-care related field to do participate in a future trip. 
---
Learn more
Interested in a medical service trip? Contact Zurek.
Interested in health care? Explore the following programs at Pittsburg State: