Oct. 13 
The campus is alive with academics and activities. Here's a snapshot of what has happened in the past week! 
Today is International Spin a Top Day, and the Manufacturing Engineering Technology program celebrated in a unique way! Guided by Professor Russ Rosmait, students created small tops using a metal casting technique in the lab, and until 4 p.m. today are making them available to the campus outside Room S131 in the Kansas Technology Center. Drop by and spin one, and check out the tops display in the library inside the KTC.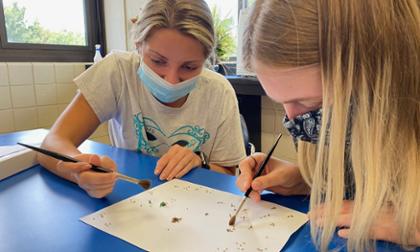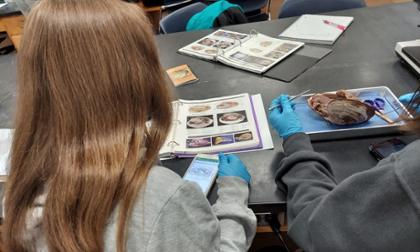 Biology students in Principles of Biology 2, Genetics, General Biology, & Human Physiology conducted lab work that included bivalve mollusk dissection, fruit fly eye biochemistry, DNA replication, and muscle contractions.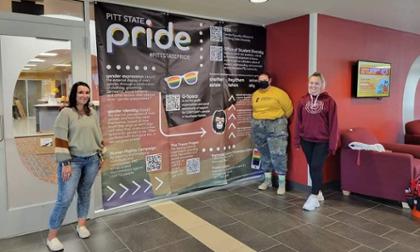 Students in the Inclusive Design Class (Graphics & Imaging Technologies) partnered with QSpace, Office of Student Diversity, and PSU Gender Sexual Alliance to create a graphics campaign to support, educate, and raise awareness for LGBTQ+ members on campus. They installed it in the Overman Student Center in time for National Coming Out Day. 
PSU's Office of Career Services staged a "speed etiquette" event throughout the Bicknell Center for the Arts for approximately 100 students, who rotated among stations in small groups to learn tips from university employees and alumni. The event was designed to help them prepare for professional life — from dressing for success to writing a thank you note to making conversation at a business luncheon. 
Lakeside Elementary PE teacher and Pitt State alumnus Bryan Mahnken partnered with Professor Janice Jewett and her Dance Appreciation students to teach third graders all about square dancing.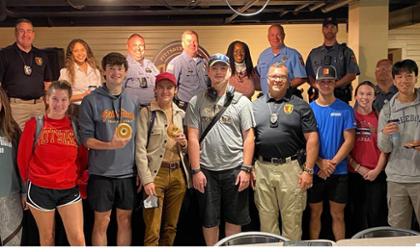 University Police partnered with the Office of Student Diversity and Sodexo to host Coffee with a Cop at the Overman Student Center. Students and employees who dropped by were treated to coffee, bagel, and conversation.