Janet Houser started her education at Pittsburg State University in what at the time was an untested, unaccredited nursing program — the first students graduated in 1973, and Houser earned her degree just three years later. The nursing program went on to achieve acclaim, and Houser did, too. 
These days, she's the chairman of the board of the $2.6 billion Colorado Health Foundation. Having earned numerous awards in her field, Houser has authored seven books and recently retired as provost of a large private university.   
On Thursday, she added another award to the list: The prestigious Meritorious Achievement Award, given by Pittsburg State's Office of Alumni & Constituent Relations in an afternoon ceremony at the Wilkinson Alumni Center. She also had campus tours, met with students, faculty, and President Steve Scott, and got to see new technology and simulation labs in the nursing building. 
"I started my education at Pitt with a great deal of faith in an untested, unaccredited nursing school, based solely on my family's devotion to the university and the reputation for quality that clearly remains vibrant today," she said.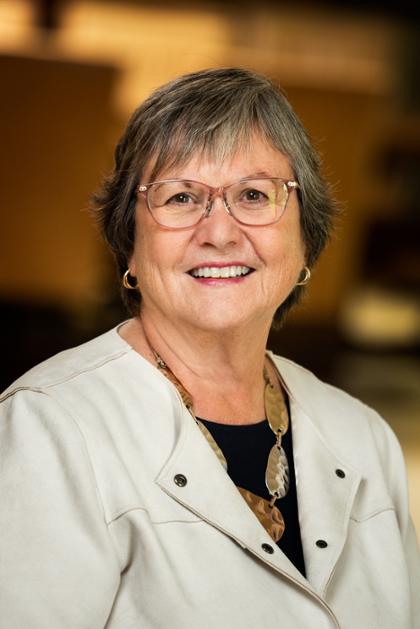 A legacy
Houser comes from a legacy of Gorilla graduates: her grandmother attended Pittsburg State when it was known as the Kansas State Normal School. Both of her parents attended, as did both of her sisters, her nephew, and her niece.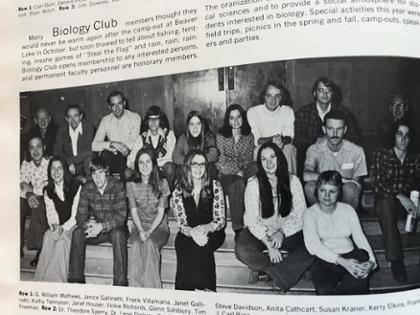 She was in the third graduating class of the newly minted nursing program, which offered the sole BSN available in the Four State Area. The program quickly grew in stature, with the first RNs graduating in 1974 and the first MSNs in Family Nursing in 1993.  
In 2013, it was elevated to a school and was named the Irene Ransom Bradley School of Nursing. In 2015, it became the first program at Pittsburg State to offer a doctoral program. In the years since, the school has achieved a high level of success and is accredited by the Commission on Collegiate Nursing Education.  
Houser, too, achieved over the years: she earned a master's at the University of Kansas in 1981 and another at Central Michigan University in 1988, followed by an education specialist degree from Pittsburg State in 1993 and a doctoral degree from the University of Northern Colorado in 2000. 
Her career has included teaching at the University of Northern Colorado, owning and managing a consulting firm focused on education and healthcare, and serving as a director for Mercy Health Partners and St. John's Regional Health System.  
This summer, she retired as provost at Regis University in Denver, Colorado, a private university of 10,000 students. She has worked there since 2000 in a variety of roles including faculty in Health Services Administration, Associate Dean for Research, Dean of the Rueckert-Hartman College for Health Professions, and Vice Provost for Resource Planning.   
She continues to be active as a researcher and a presenter at regional, national, and international conferences. Most recently, she was invited to speak at the Harvard Faculty Club's conference on women in executive leadership.  
A degree of value
Along the way, she said she has learned that a degree in nursing is versatile in developing skills sets valued by employers.  
"Nursing teaches one to communicate effectively, empathize with suffering without flinching, collaborate with colleagues, and remain calm in the face of chaos," she said.  
She's honed and tested those skills throughout her career, from patient care to system level administration to the heights of academe.   
"Through it all, my fundamental education at Pitt State holds me in good stead," she said. "I credit Pitt State with providing me a broad understanding of the world and the inspiration to make a contribution to the greater good."  
A record of service
Her record of service is long and includes serving as chair of the Academic Commission for Jesuit Worldwide Learning in Geneva, Switzerland, which provides post-secondary education to refugees in 17 camps around the globe.  
In 2019, she oversaw commencement for 96 graduates in the Kakuma, Kenya refugee camp founded for the Lost Boys of Sudan, and the Dzaleka, Malawi refugee camp.  
Other mission service includes Ethiopia, Vietnam, Nicaragua, and in Joplin after the 2011 tornado.  
"I will always be grateful for the education I received at PSU, as well as the solid foundation in values that were imparted by the outstanding faculty," she said. "As a result, I have pursued work that fits my nature in organizations that support my values throughout my career."  
She is the recipient of the Outstanding Administrator Award from Regis University Student Governing Association in 2019, the Denver Post Strength in Health Award for Administrative Excellence in 2015, the Sister of Mercy Sponsors Award in 1997, the Sigma Theta Tau Outstanding Nurse Leader Award in 1988, and Pitt State's Outstanding Young Alumni Award in 1990.  
Houser described this latest award as "a wonderful way to bring my career full circle."  
"I began this journey at Pitt State, and to have my life's work recognized by the place where both my family and I have roots is especially meaningful," she said. "I am full of gratitude and humility at this recognition."